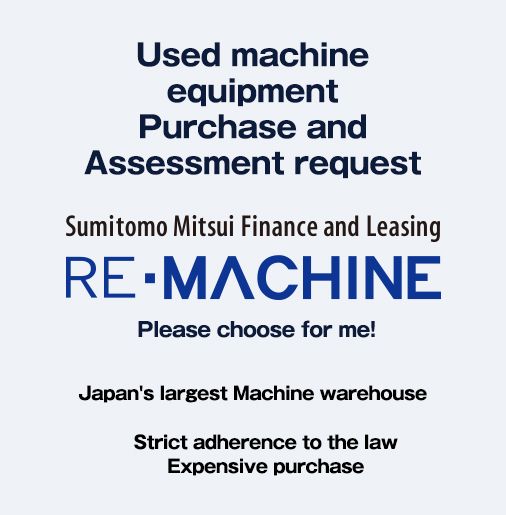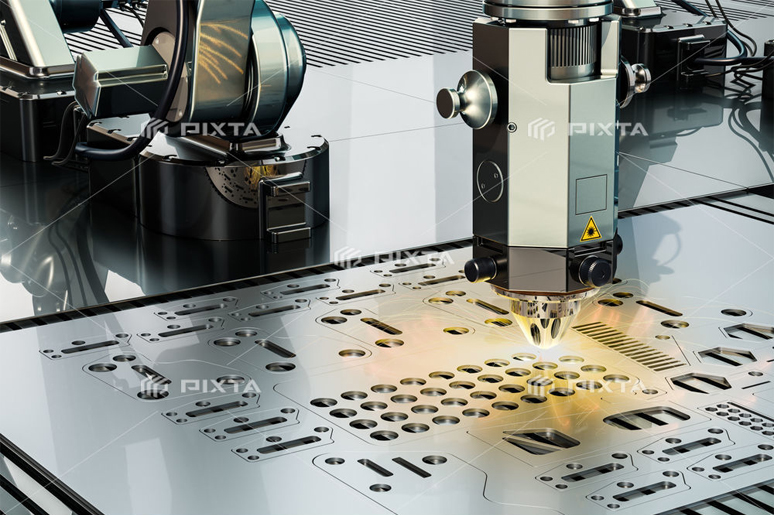 PURCHASE TARGET
Machining Center
NC Lathes
Electric Discharge Machines
Grinders
Presses
Drill Presses
Combined processing
Injection molding
Automatic board
vendor
Millers
Lathes
Horizontal boring
FLOW OF PURCHASE
〜The re-machine performs in one stop from procedure to unloading setup〜
Assessment request

Answer the assessment amount

Agreement

Machine unloading
ABOUT Sumitomo Mitsui Finance and Leasing Company, Limited.
SMFL offers top class line-up of secondhand machinery from 4 big machinery warehouses, as well as purchasing the idle machineries owned by manufacturer.
Please realise value from idle machineries by partnering with us.
We strictly comply with appricable laws & reglations.
We can manage environmental, intellectual property and trade risks, for your equipment realization requirements.
Rely on Re-Machine's experience, to buy used machinery, with safety, security, reliability.
Four characteristics of used machine purchase of RE-MACHINE
Buy at high price

Simple procedure

Compliance

Factory complete purchase